JAMES ANKENY
SHOOTER•DIRECTOR•EDITOR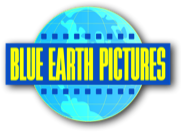 I made my first Super8 movie in a 9th grade English class while growing up in the small farming community of Blue Earth, Minnesota. The name seemed fitting.

I've been in business since 1990. As technology has changed I have developed a light footprint production approach. This combined with experience and an organic creative style delivers high production value at a reasonable price.

I shoot, direct and edit. I own my own HD camera package and edit suite. I have years of experience in pre-production, production and post production work flows and I read manuals.