JAMES ANKENY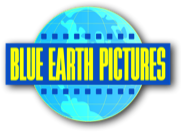 Jim began his career as a producer/director/editor at

Video Training Resource where he produced training videos for Fortune 500 corporations. He honed his directing skills at ad agency Campbell-Mithun's Communications Workshop where he led the production team assigned to Andersen Windows. He founded Blue Earth Pictures in 1990 in response to growing demand for video in the world of corporate communications.

Blue Earth Pictures has created work for a diverse roster of clients, including 3M, Andersen Windows, Indy Car, Jostens, Macy's, National Car Rental, Buffalo Wild Wings, Deluxe, Xerox, Nutrilite and Habitat for Humanity. He's an award-winning director and cinematographer as well as an accomplished editor who puts together the right talent for each project, depending on its scope and production requirements.

As the industry has evolved, Jim has produced videos designed for social media, web and streaming platforms. He owns several 4K camera packages including drones and gimbals as well as the latest post-production tools, allowing him to respond quickly to changes in client needs, schedules and deadlines.

Jim graduated with a B. A. in Communications from the University of Minnesota. The name Blue Earth Pictures is an homage to the small Minnesota community where he grew up and made his first Super 8 movie.